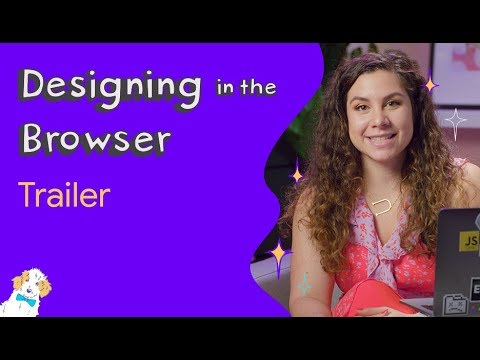 Google Chrome Developers are going to start a video a series in which they will teach the skills to design a website in the Browser. Of course it will be in Google Chrome. We thought we should let you know about it and share it on our website since will be really helpful for new web designers who are just starting their carrier.
Today Google Developers just uploaded an intro for the whole series. In this first intro episode of Designing in the Browser, Una Kravets kicks it off by going over the different topics that will be discussed in the upcoming episodes and what you can expect. Learn different methods and techniques to improve your designs and styling skills as a designer. The full series will start from November 7th, 2019.
Transcript of the Video
UNA KRAVETS: Hi. I'm Una Kravets, and I'm here to tell you about my new show, "Designing in the Browser." I'm the host, and this is my co-host Disco. In our first season, we'll be covering web typography, variable fonts, using material design, CSS custom properties, color functions, theming, Houdini, and so much more. Whether you're a designer looking to have more control over your designs, or a developer looking to improve your styling skills, this show will have something for everyone. Join us on our journey into designing with code. Launching November 7.